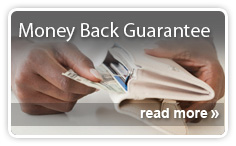 "The sad reality is that you and your family while in South Africa can be deprived of your rights, if you do not have legal cover. Scorpion can protect your legal rights. Scorpion will fight for your rights face-to-face or by telephoning or writing to your opponents, paying your attorney fees, offering you legal advice and negotiating on your behalf"
How do we get in touch?
To facilitate our communication, we have created a Scorpion Legal Protection website specifically for our Kenya members. The aim of the website is to improve our communication with you. On this website you will find content which is relevant to Kenya members. You will also find features like E-Scorpion which will allow you to communicate with us via e-mail. We also support communities in Kenya and you will find details of this on the Community Connection link.
It is important to note that Scorpion Legal Protection does not operate as yet in Kenya, nor do we have offices in Kenya. This website is to build and better the communication channel between us and it also serves as a notice board to all our Kenya members.